Travis McKay, owner and Physical Therapist
Travis McKay, DPT, has spent the past 20 years perfecting his skills as a physical therapist, continuing to further his education and specialties to develop TherEx (Therapeutic Exercise) Station Physical Therapy.  Travis played basketball through college and still follows sports avidly. If you are a USC fan or follow the Raiders, you will get along quite well. The following are some of Dr. McKay's certifications:  Orthopedic Certified Specialist (OCS), Certified Strength and Conditioning Specialist (CSCS), certified ELDOA trainer, Certified Functional Strength Coach (CFSC), Functional Movement Systems( FMS) and Selective Functional Movement Assessment (SFMA) certified.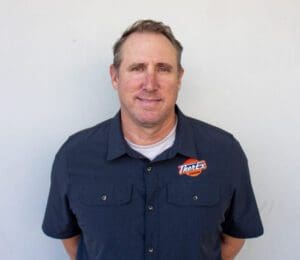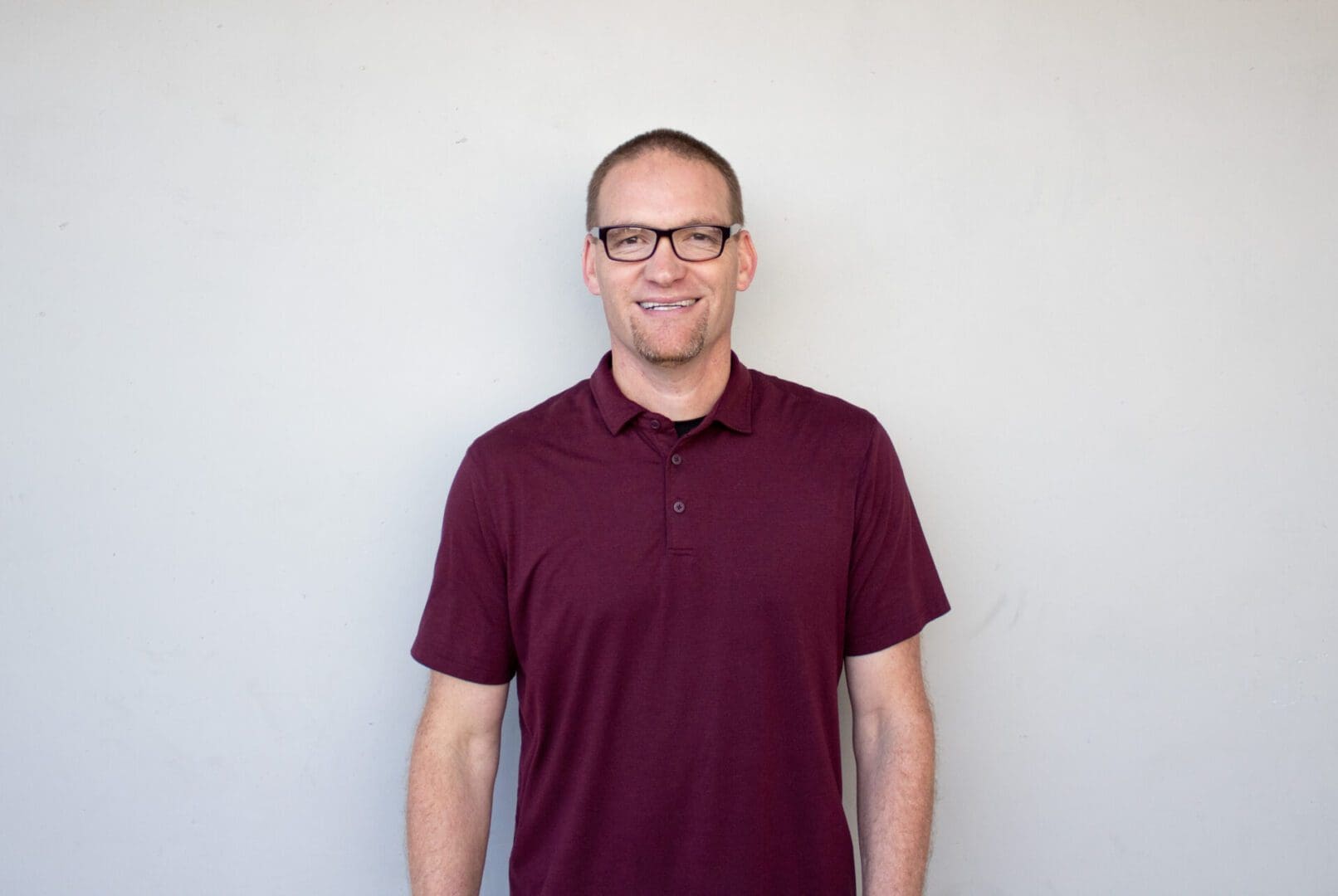 Allen DeWit, Physical Therapist
Allen earned his doctor of physical therapy degree from the University of Southern California in 2003 and has been caring for patients in the South Bay since 2005. He has experience treating a diverse range of patients across the life span with a caring and individualized approach. He specializes in orthopedics and sports medicine along with custom foot orthoses fabrication. He enjoys a busy life with his wife and two daughters along with a passon for church life, basketball, and most things USC. He is excited to join the TherEx Station family to continue serving the South Bay for many years to come.
Jennifer McKay, Office Manager
Jennifer recently retired her speech therapy practice to help Travis with administrative tasks of TherEx Station. As TherEx Station has expanded, so has her job description to all things clerical, billing and general organization. Her own love of fitness comes from ice skating, personal training and teaching kickboxing.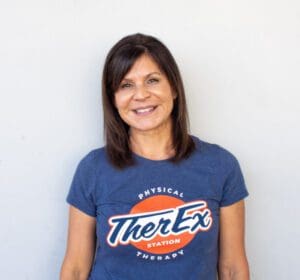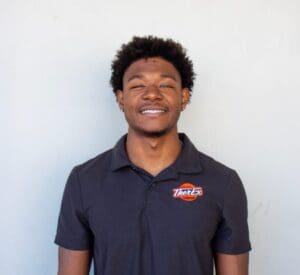 Chancellor Wellons, Physical Therapy Aide
Chancellor recently graduated from Trinity International University with a Bachelor of Arts degree in Exercise Science with an emphasis in Kinesiology. He played high school and college football and continues to keep up his workout regime. His passion for anatomy, exercise and rehab shines in his work and will serve him well as a future physical therapist.
Martina Ricabar, Physical Therapy Aide
Martina received her Bachelor of Science degree in Kinesiology with an emphasis in movement science and is pursuing a Master of Science degree in Kinesiology at  Cal State Fullerton. She was a competitive tennis player for 7 years, has taught tennis fundamentals and assisted coaching high performance juniors. Her initiative and enthusiasm are apparent in everything she does at TherEx.