Small Group Classes to Boost Your Physical Health
Falls are the #1 cause of injury for the young and old. This class is designed to prevent falls and improve mobility. In this 45-minute class you will learn progressive functional balance activities, build core strength and flexibility. This class is a great first class to try and activities are accessible for those with limited strength and conditioning levels.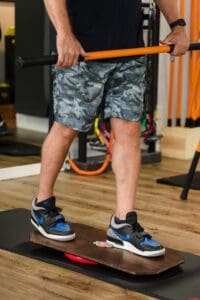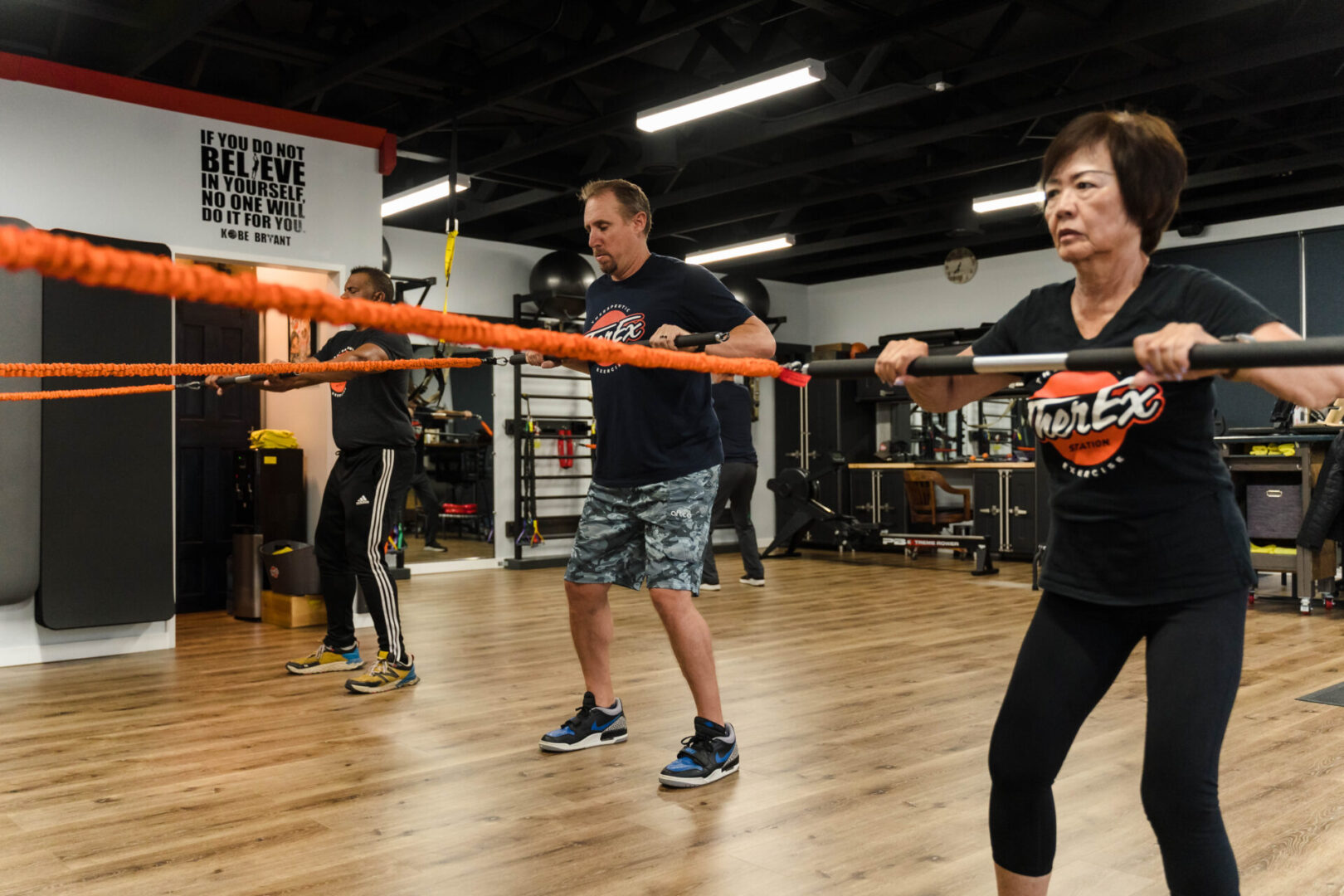 Total body exercises using a variety of equipment that can easily be replicated in a home environment. Examples of equipment used include: suspension straps (TRX), resistance bands/loops, sticks, balance boards, mobility balls/rollers, stretching straps, and rope bands (Inertia Wave).
This 45-minute general body-strengthening and balance class starts with a warm-up, increasing blood flow to the joints and heart rate. Then progress through a variety of exercises to strengthen muscle groups essential for joint support and stabilization.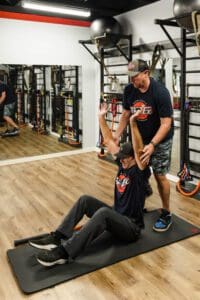 The ELDOA postures were designed to help offset many of the factors that can cause degeneration and herniation of the spinal discs through postures requiring no equipment.
Our 45- minute ELDOA classes begin with a warm-up designed to increase blood flow to the joints and progresses through a series of stretches and postures. These specific postures were designed to create space between spinal discs or a precise joint by creating myofascial tension from head to toe. This also leads to increased blood flow, disc rehydration, increased body awareness and posture.